NLP trainer and author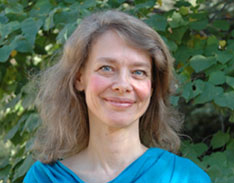 Connirae Andreas, PhD, is one of the first NLP Trainers. She is most well-known for her groundbreaking work developing the Core Transformation Process, a method through which our limitations easily become a doorway to a felt experience many describe as our spiritual core. This inner core offers the deep healing that resolves many of life's problems and challenges. Her work has been published in over 14 languages, and is taught through a network of trainers around the world. Visit CoreTransformation.org to learn more about this simple yet profound method.
Connirae's most recent work, the Wholeness Process, is the result of her personal struggle with health issues, plus an exploration of modeling what has usually been considered "the unknowable." The result is a simple and highly effective of therapy and personal growth. Plus an easy-to-do form of meditation. It gives us a specific way to notice and dissolve what we might call the "every-day sense of the ego", and the results are deeply healing to the mind-body system. The process is grounded in direct experience, so no spiritual beliefs or interests are needed to benefit.
Click here to watch a free Webinar, including a demonstration of this fascinating, gentle, and kind method.
Connirae also offers private sessions in Boulder, Colorado, as well as via phone and Skype.
Connirae and Steve Andreas'  publishing company, Real People Press, carries their NLP books, including Heart of the Mind, an excellent introduction to NLP (Neuro Linguistic Programming).  Her work has been published in 15 languages.
Find out about Connirae's NLP Learning Materials here…  You can learn from her experience through video and audio recordings including demonstrations of many key NLP methods. Through Connirae you'll learn NLP with a heartful style.